Perhaps that discussion will be helpful to participants in this topic. The seller said mine was form the '50s, but after a lot of research, it appears mine is from the 70s, but I couldn't get any more detailed than that. Heirloom pipes produced in the late 's until were available in 3 carvings: The Ultimate Pipe Book. Yours appears to be block. The Kaywoodie catalog shows 12 grades of briar pipes and introduces the Kaywoodie Block Meerschaum Table 2. God I miss the Kaywoodie Compendium.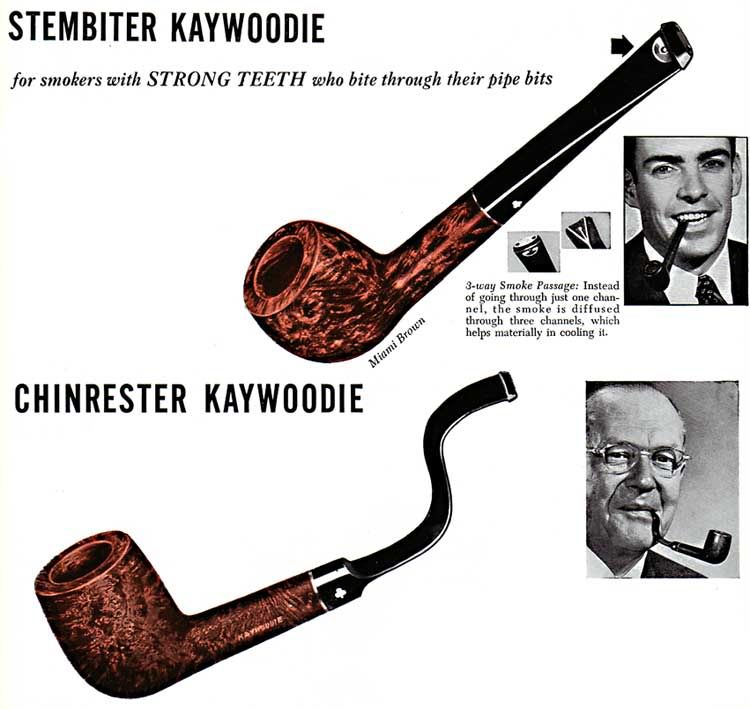 Check the Shape Numbers.
Collector's Guide to Kaywoodie Pipes
I had no idea why there was a variation in stamping. One model is introduced as the "New Banded" Super Grain. You can always reach out to one of our resident Kaywoodie experts, Gary - used to be known as Irish around here. See also the Stembiter model. Happily awaiting reply's too. Yello-Boles also had KBB in the leaf on the shanks, but did not have the ampersand found on Kaywoodies.